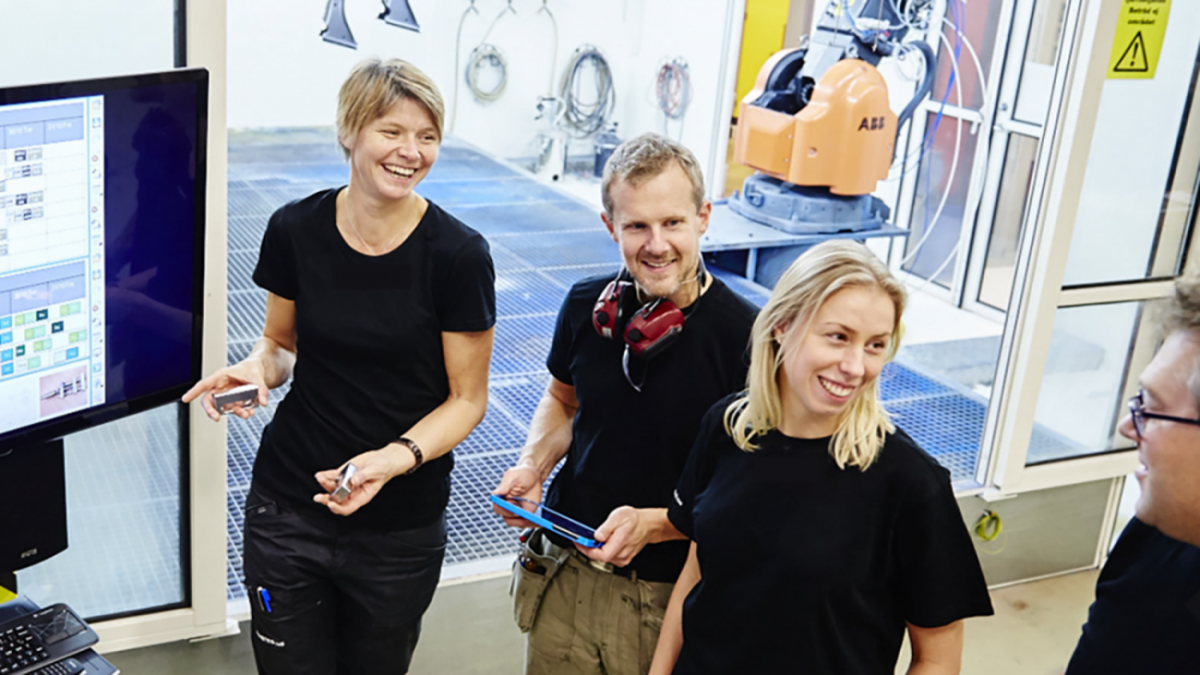 The production management cluster highlights the overall role of the production system for the competitiveness and industrial adaptability of the future. Our common goal is 'sustainable and competitive production systems through innovation and conversion capacity' where production strategies, production development, industrialization and daily operation are in focus.
Important success factors for industrial development are to take a holistic approach. This means taking environmental, human/social and economic aspects into account at the same time in development work and in major changes. Cross-functional collaboration is needed for adaptability  with knowledge of technology, digitalization, processes, circular economy, work organization, leadership, competence provision, lifelong and organizational learning, work environment and other aspects. In addition, for  innovation capacity  resulting in new products, technologies, business models, supply chains, strategic partnerships in value chains, factory development, network collaboration, etc.
Priority research areas
Production strategies
Strategies to meet faster pace of change in a global market. Roadmaps, methods and guidelines to support strategic decision-making processes, innovation and sustainability.
Production Development & Industrialization
Integrated development of products and processes for economic, environmental and social/human sustainability. Methods and tools to support a system perspective in the design of factories, production flows and workplaces, start-up phases and maintenance.
Daily operation
Methods and tools for the development of leadership, change management, work organization, skills supply, lifelong and organizational learning, sustainable work, health, safety, quality, delivery, economy.
Strategies and working methods for maintenance, improvement and development work, etc.
Cluster members
Astra Zeneca, FKG, Scania, AB Volvo, Volvo Cars, KTH, MdH, RISE, ProduktionsLyftet, Chalmers, Jönköping University​
The cluster welcomes more companies! Please contact ut for more information.
Contact
Chairman: ​Anders Johansson, Scania​
Coordinator: ​Ulrika Harlin, RISE