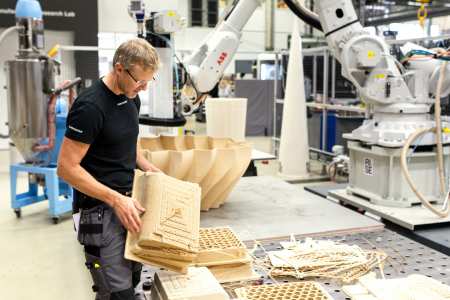 Design for additive manufacturing
Additive manufacturing, or 3D printing, opens up completely new possibilities for design and product development. However, for optimal results, the design must be adapted to the manufacturing method. Welcome to 3D-Action's seminar on November 29 to get an insight into how you succeed with design for additive manufacturing.
This seminar will be held in Swedish. Visit our Swedish page for more information about the program.
Welcome!
Project 3D-Action
RISE, Chalmers, IUC Sweden, IUC Väst, IUC Sjuhärad, IDC West and GTC with support from Västra Götalandsregionen and the European Regional Found.