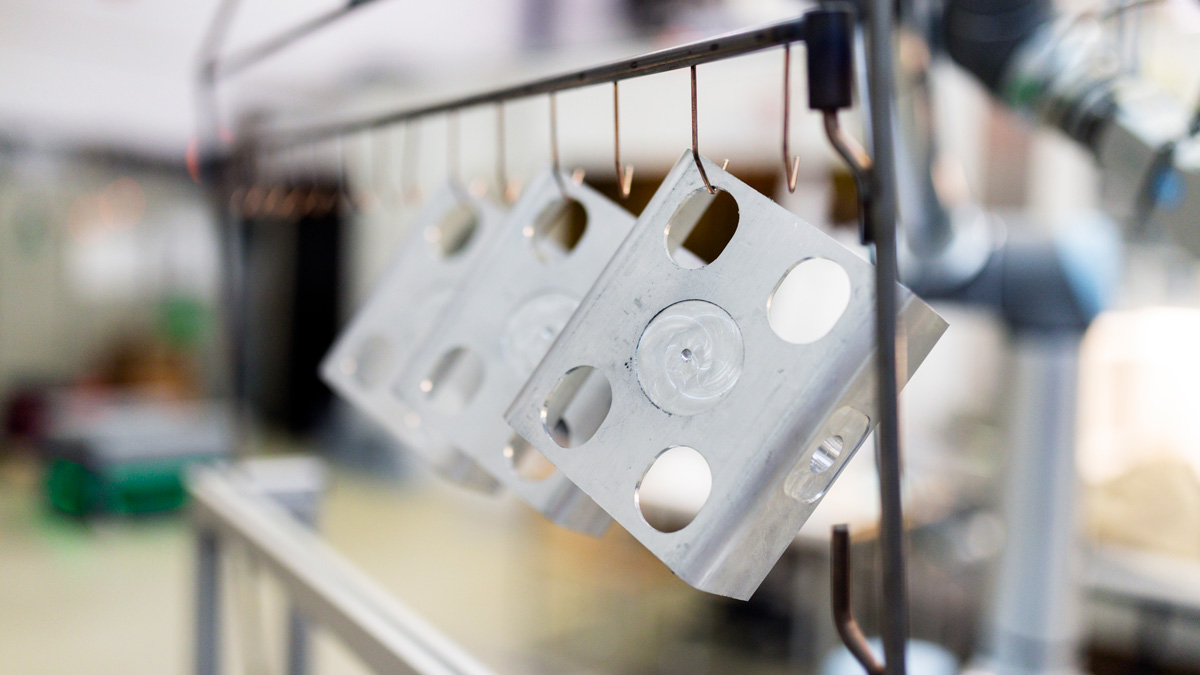 The cluster for surface treatment and paint is one of eight clusters within the Swedish Manufacturing R&D Clusters. The cluster focuses on research and development in processes and materials for the next generation of surface treatment of vehicles with new combinations of materials.
What we do
The cluster surface treatment and painting focus on future processes and materials for the next generation of surface treatment of vehicles with new combinations of materials:
Processes and materials are introduced that reduce environmental impact and consumption of materials.
Process improvements for reduced environmental impact and cost reduction:
Process technology that reduces energy- and water consumption, environmental impact and waste is implemented.
The virtual paint shop:​
Systems and tools are introduced that shorten implementation time and reduce the need for physical testing, reducing resource consumption.
Priority research​ areas​
Support the development and implementation of resource conservation BIW product solutions.
Develop process technologies to reduce energy consumption and simplified transition to climate-neutral energy sources.
Develop process technology that significantly reduces the environmental impact of the painting process.
Develop process techniques that reduce the number of process steps in painting.
Develop corrosion protection that reduces the operating cost for customers as well as environmental impact from a life cycle perspective.
Develop engineering tools for manufacturing that support shorter development process and reduce the need for physical prototype testing.
Build an application center for surface treatment to be used for development, testing and verification as well as for training and training.
What is the advantage of participating in a cluster?
The aim is to develop economically and environmentally sustainable manufacturing systems capable of effectively providing the market with the innovative products of the future. Through the cluster's working methods, we strengthen Sweden's continued success as a sustainable industrial nation. You can win this by participating:
New valuable contacts for cooperation.
A support for own strategic research and development work.
Opportunity to set a strong common agenda with national and international influence.
Early information and invitations to project cooperation.
Cluster members: Scania, AB Volvo, Provexa Technology, Volvo Cars, Candor (SYF), Bodycote (SYF), FKG (Fordonskomponentgruppen), FCC, IVL and RISE.
The cluster welcomes more companies! Please contact us for more information!
Coordinators: Charlotte Ireholm, RISE Jan Skogsmo, RISE